Porcelain Tile
Stain resistant; works well in areas with wetness. Longer life than ceramic tile. Good for floor tile in high traffic areas. Simple to clean and maintain. Popular in bathrooms, kitchens, restrooms, or pools.
Ceramic Tile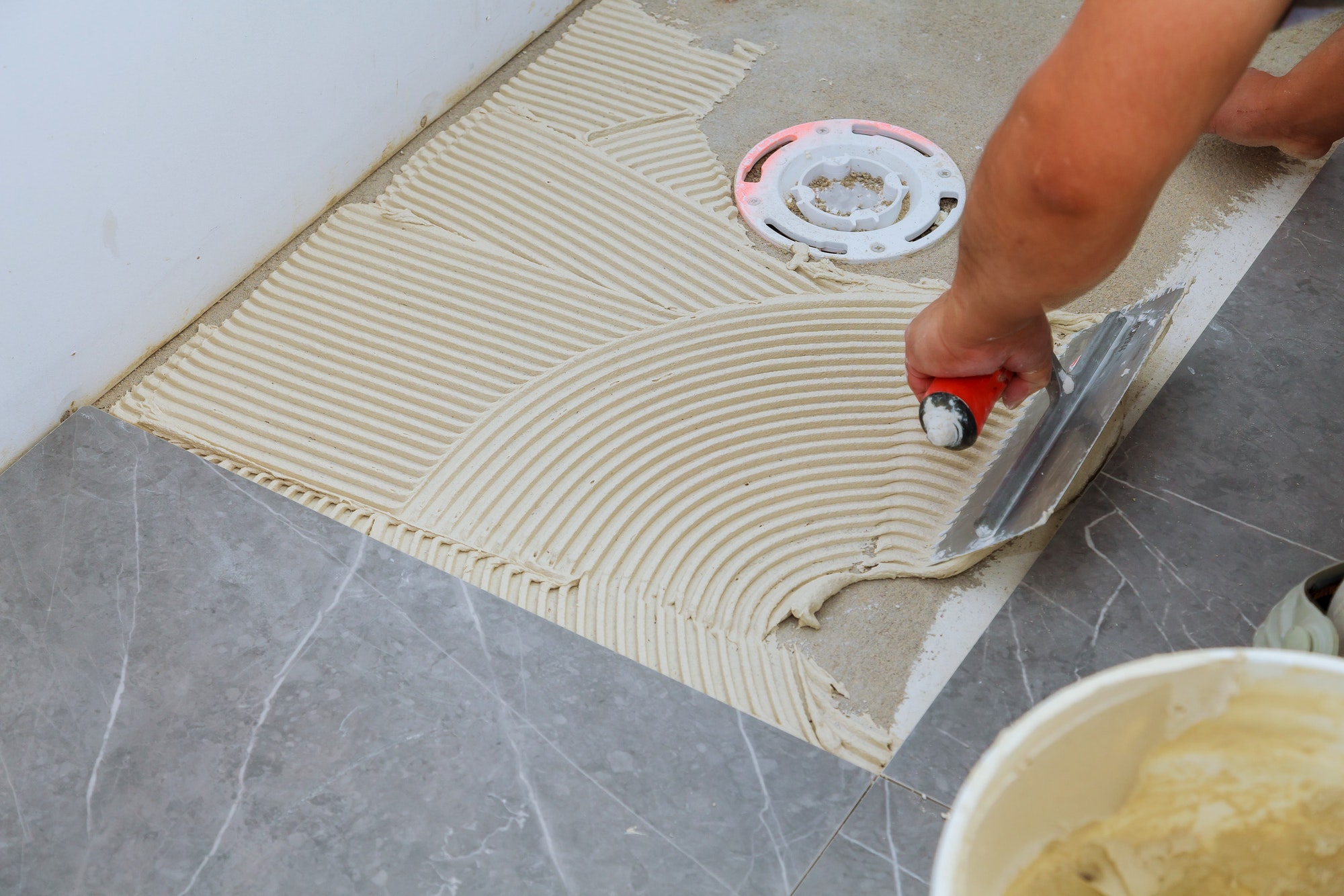 Cost effective. Not as durable as porcelain, but more affordable. Scratch, dent, and stain resistant. Maintains color when exposed to direct sunlight.
Stone Tile
Resilient, but not as strong as ceramic. Cut and fit into the space, to offer a natural, special look. Used for countertops, floors, restrooms, backsplashes, fireplaces.
Glass Tile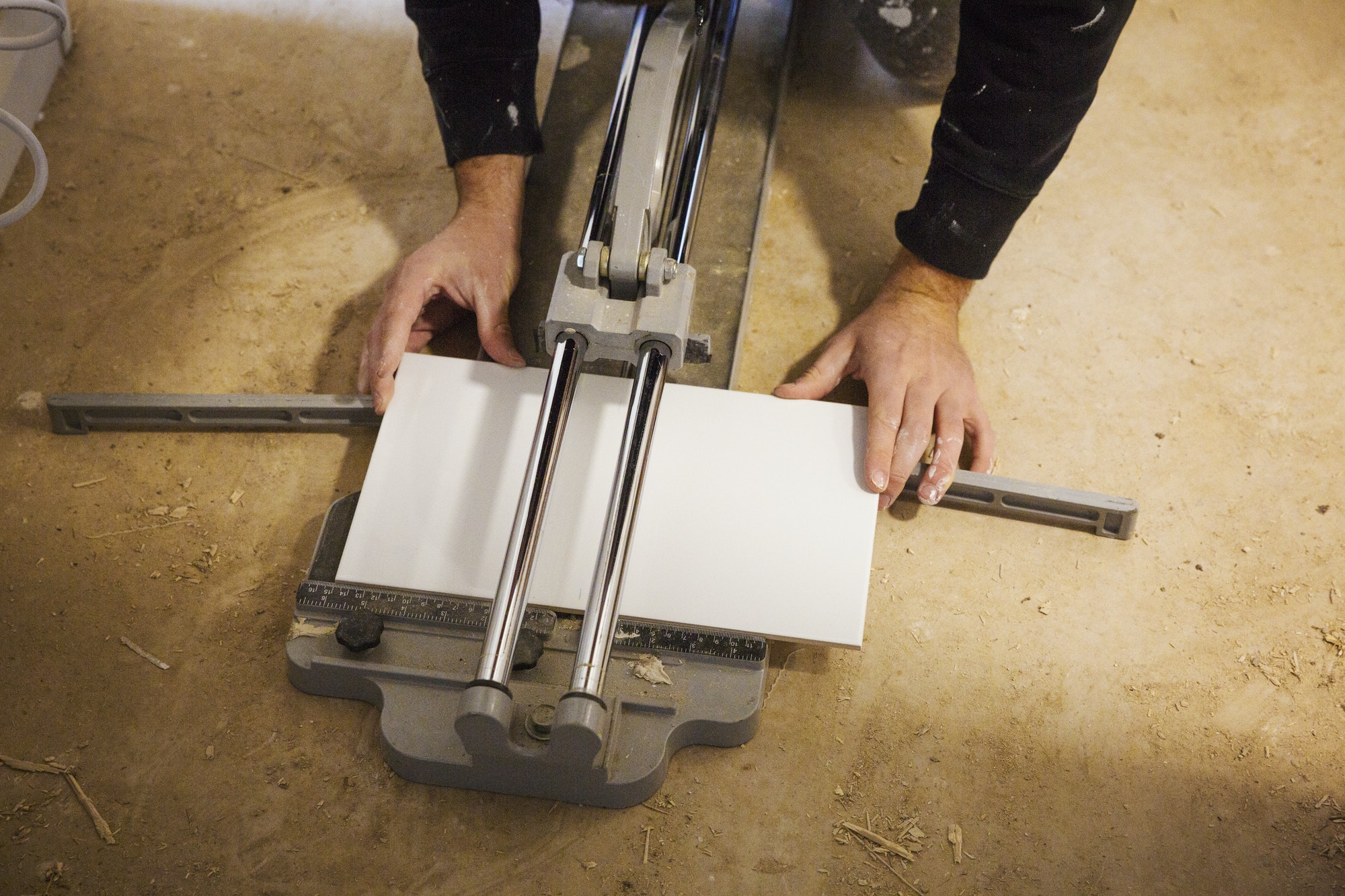 Not used for flooring, and not suggested for outdoor use. Used usually as a backsplash, in a shower, or on a countertop. Comes in different styles and colors.
Slate Tile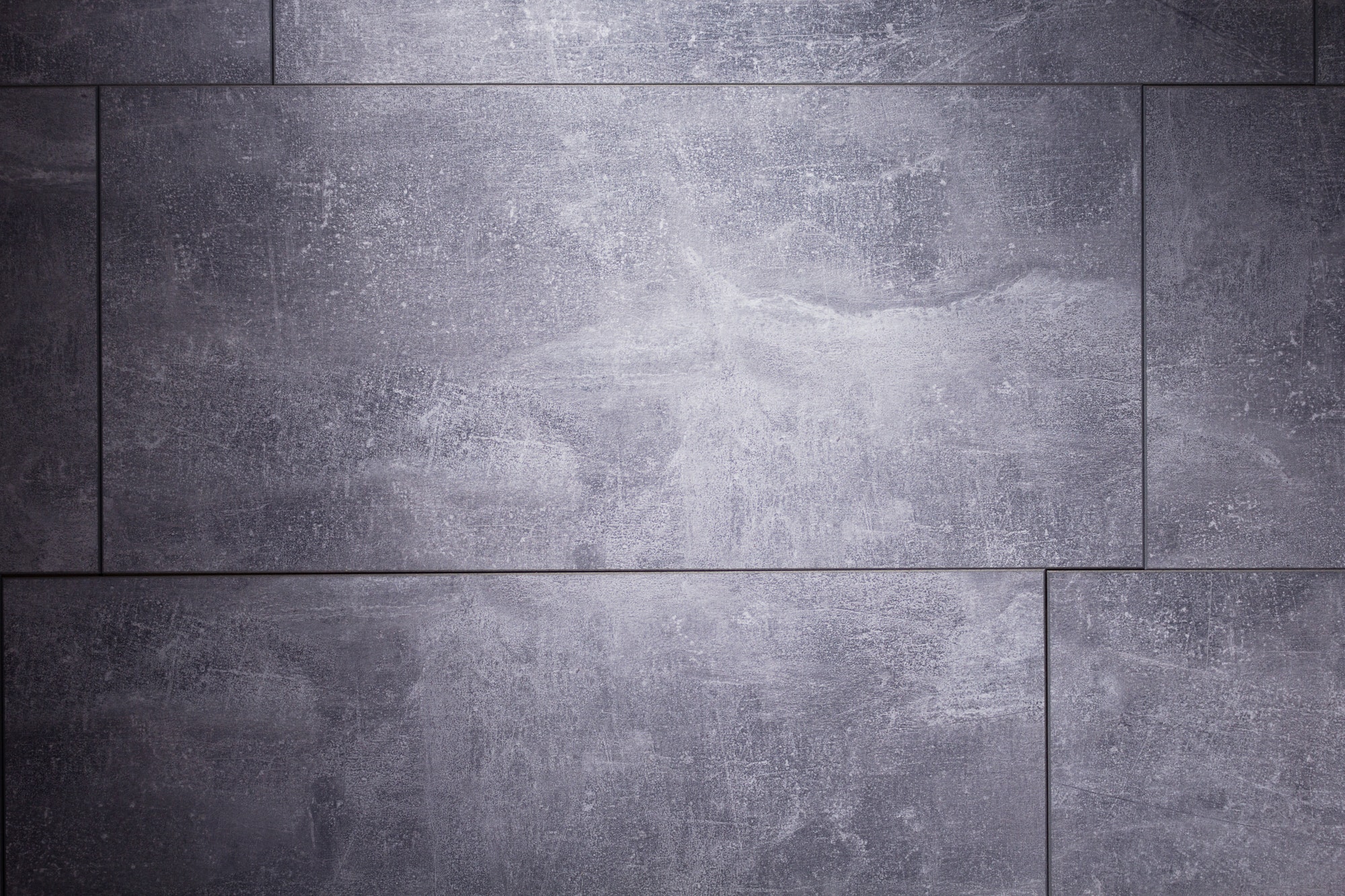 Durable with a dark, earthy texture and an upscale visual. Can be found in other colors aside from grey. Long lasting. Scratches easily. Heavy.
Vinyl Tile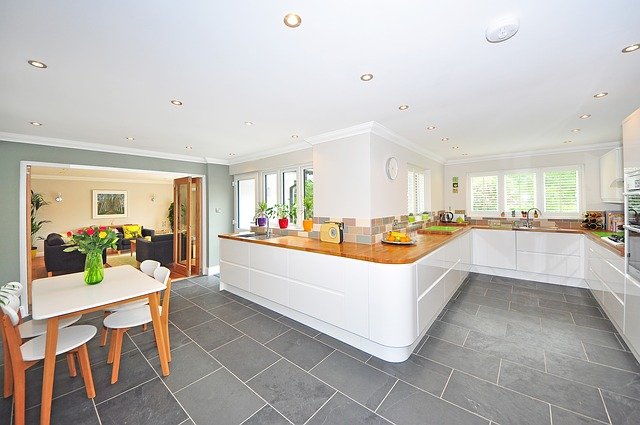 Available in many colors and patterns. Budget friendly and a popular alternative that is resilient and a good walking surface.
Tile Backsplashes
From bathrooms to backsplashes, and everything in between. Let our tile installation professionals give you a free quote on what we can offer to enhance your room. Give your room a professional look, with professionals who have all the equipment and skill to get the job done right.
Outdoor
While indoor tile is the most popular, we can also do outdoor areas. This includes stone tiles for patios or walkways, firepits, or other accent areas in your outdoor vision. We can provide our recommendation to the best tile to fit your application and budget.
Bathroom Tile
Installing a new fireplace, or want to enhance a room's overall look? Tile can be placed in many different ways to accent rooms or provide additional functionality. We've been doing this for years, so if you want tile put down, we can do it.
Is tile right for me?
Installing tile can enhance the look of your kitchen, bathroom, restroom, utility room, or patio. It can accent dull or boring spaces, be put on fireplaces, or used throughout living spaces to really change the overall impression of a room. No matter your design, tile can reflect your tastes with various colors, textures, designs, and shapes. When it's set up correctly, tile can last a lifetime. Tile is durable and, when correctly sealed, it's likewise stain- and scratch-resistant. It keeps its color even when in direct sunlight, and porcelain tile can be more resilient than granite. Tile is an exceptional option when it pertains to upgrading the appearance of your home. From changing old, broke countertops and dull, out-of-date flooring, tile can brighten up and upgrade your home. Installing tile flooring, backsplashes, and showers is a fantastic way to update a home's appearance.
Tile often adds a timeless and timeless appearance while being a lasting and low-maintenance option. Having a tile floor might increase your home's value, however it might depend upon the type of tile you install and the trends in the property market. Chat with your real estate agent or a realty specialist to determine what kinds of home repairs and renovating projects you ought to take on before you put your house on the marketplace. It may make sense to include brand-new tiles when remodeling your kitchen area or bathroom, for instance.
Types of Tile
The type of tile will impact installation cost. Consider where you want the tile to go, and select the tile based on its strength, quality, and where it's best utilized. Certain types of tile are not suitable for flooring, however will work for counter tops or backsplashes.
Tiles can also be categorized by their porosity. Porosity refers to the number of air pockets the tile has. Tile porosity is rated by what degree it is glass-like (or vitreous). The more porous a tile is, the more absorbent it is. Tiles that have a high level of absorbance are much better matched to locations that don't have a great deal of wetness. There are four levels of tile porosity. Tiles have a specific ranking system that informs you where they ought to be set up. The ranking system goes from Class I to Class V, with Class V as the most durable.
There are several types of tile to pick from, and they all have special benefits when it concerns aesthetic appeals, durability, toughness and security.
One of the most typical tile products is porcelain. Porcelain tile can cost from $3 to $10 per square foot for indoor tiles and as much as $35 per square foot for outside tiles. Thin porcelain costs more than thicker tiles since of the process it goes through to be long lasting despite the thinness of the tile. It's valuable to know the Porcelain Enamel Institute (PEI) wear ranking if you select porcelain tile. Tiles are ranked from 1 to 5, depending upon resilience and where the tile must be utilized. Tiles that are rated a 1 or 2 are best used for bathroom walls or as a backsplash. Tiles ranked 3 to 5 are suitable for floor covering and countertops. Porcelain is stain resistant and works well in areas with high levels of wetness. Porcelain tiles are more long lasting and have a longer life expectancy than ceramic tile. If you're setting up floor covering in an area with high traffic or great deals of heavy furniture, porcelain tiles will look better for longer. They're also really simple to clean and maintain. Porcelain is likewise extremely water-resistant and can hold up in places like restrooms and spaces with Jacuzzis or a pool. Porcelain and ceramic tile are often popular in bathroom and kitchens since they are water-resistant, making them a go-to option for floorings and backsplashes. Marble tile is likewise a great choice for kitchen and bathroom floors, and granite tiles are popular for countertops. Porcelain tile that's made to look like wood averages $3 to $12 per square foot for indoor tile and up to $35 for outside tile. These tiles are normally cut into rectangle-shaped slabs however are still priced by the square foot. This is an excellent choice for those who take pleasure in the appearance and heat of wood grain while taking advantage of tile sturdiness.
However if the expense is your top concern, ceramic tiles are frequently more cost effective. Ceramic tile costs begin as low as $0.45 or $0.50 per square foot, and porcelain tile starts at $3 per square foot. Ceramic tiles can cost between $0.50 and $7 per square foot for indoor tile. Ceramic isn't as durable as porcelain, however it's a more affordable product. Installing ceramic tile over a cement flooring is typically more pricey than installing it over a wood flooring that's in good condition. Ceramic tile is scratch-, dent-, and stain-resistant, and it will maintain its color even if it's exposed to direct sunshine.
Vinyl tile is readily available in a variety of colors along with in stone patterns and wood grain. This budget-friendly option can cost between $1 to $3 per square foot. This popular tile alternative is resilient and supplies a reliable walking surface in your house. Available in various wood grain surfaces, vinyl slabs range from $0.97 to $5 per square foot.
Natural stone tiles can cost in between $5 and $35 per square foot. Stone tiles are resilient however not as strong as ceramic tiles. Stone tiles are typically cut to fit the size of your space and offer a special look. Lots of homeowners are drawn towards the color variations and natural beauty of stone for countertops, flooring, restrooms, and backsplashes. This material is prone to scratches and chips and will need annual sealing to avoid staining and water damage. Some natural stone product options are granite, limestone, clay, basalt, pebble, onyx, marble, travertine, sandstone, and slate.
Rectified tiles are cut after the shooting process, so each tile has exact edges and measurements. It's readily available in several designs in ceramic or porcelain. The rate can run from $0.50 to $15 per square foot for indoor tile and up to $35 per square foot for outside tile. Some property owners select remedied tile if they're trying to find very little grouting in between tiles or if they want tiles larger than 15 inches.
Durable slate tiles have a dark, earthy texture with an upscale visual. Slate is readily available in more colors than just dark gray. It often is found with mixtures of brown, tan, gray, green, and even purple. Slate has a naturally grooved texture, but it's available in a sanded smooth alternative too. It's extremely long lasting and can withstand everyday wear and tear. Slate does scratch easily so it's best matched to areas like a kitchen area or restroom. Slate is challenging to install due to the weight of the material. Anticipate to pay 2 to 3 times the price of the material for setup expenses. Slate tiles range from $5 to $15 per square foot for indoor tiles and up to $35 per square foot for outdoor tiles.
Glass tiles average around $5 to $15 per square foot. Glass is not a flooring material and isn't suggested for outdoor usage. Still, it's suitable for usage as a backsplash, in a shower, or as a countertop. Glass tiles are offered in different earth tones such as brown, green, yellow, blue, gray, and red. They're frequently offered in 12-inch by 12-inch tiles that are made up of either random or uniform shapes that have the appearance of a brick wall.
Installation Considerations
Since tile can be thicker than other materials, bear in mind a tile floor will be 1/2″ higher after the installation. In bathrooms you might require to adjust the toilet, vanity, and other fixtures to compensate. In a cooking, area pay attention to any home appliances under counter tops and make certain they fit in between the brand-new height of the tile floor and the bottom of the counter.
Prior to installing a ceramic tile floor, ensure the floor is smooth and safe and secure. If there's any motion in the floor while strolling across it, set up a cement board underlayment.
Yes, you can lay tile over existing tile floors (or a backsplash). Although it's normally best to pull up your old flooring, you can simply put tiles on top if your existing floor remains in great condition. Prior to you start, examine your tiles thoroughly for mold, fractures or unevenness. Offered none of these is an issue, you can begin laying your new tiles.
You can also lay tile over drywall, but need to ensure the wall has a smooth surface area with no bumps or cracks. Start by utilizing a substance to seal up any crevices, then sand the drywall and clean up the dust. Then, lay a coat of primer on the drywall to get it prepared for your tile.
However if this is your first time laying tile– or if you wish to make sure that the job is done right– save time by employing a tiling professional near you. Depending on the pro's competence, the size of the job and its complexity, the time it takes to lay the tile will vary. For some projects, it may take a couple of hours to lay tile while others will require several days of work. When planning a tiling task for your house, secure free quotes from the very best tile contractors near you and inquire for how long it would take them to complete your task.
Tile Installation Steps
First you start out with the center of the room, measuring from all sides to ensure you located it properly, using chalk lines to form your intersection. Then, lay the tiles lay out the tiles in a dry run, beginning at the center and following both chalk lines. Place spacers in between the tiles to make sure correct ranges between them. Reposition the starting point if essential. After you're satisfied with the placement, trace around the center tile.
Location the center tile, utilizing the type of adhesive suggested by the manufacturer. Often this is thin-set mortar however often tile producers recommend a synthetic adhesive. Hold the notched edge of the trowel at about a 45 degree angle to the flooring and apply the adhesive to the floor.
Press the tile in place while twisting it back and forth to secure it into position. Pull the tile back up and seek to make certain the adhesive is in contact with all of the bottom of the tile. If you still see bare areas on the bottom of the tile you need to make the adhesive thicker when applying it with the notched trowel. Re-install the center tile.
Use the center tile as a recommendation point, and set up the staying tiles along straight lines. Install just a couple of tiles at a time, spreading adhesive for 2 or 3 tiles. If adhesive exudes up between tiles when you push the tile into location you are using excessive adhesive. Location spacers in between the tiles to develop the grout lines. If essential cut any tiles to size for completion rows next to the walls of the room. After installing the tile, let it dry overnight, or by the guidelines from the manufacturer.
Next, Mix the grout to a consistency comparable to peanut butter. Grout comes in a variety of colors, and it can be tinted to match your décor. Scoop some grout onto the tiles, and utilize a rubber grout float to work it into the joints. Spread out the grout with the float at an angle to the grout lines to force it as far as possible into the joints.
After you complete working the grout into the joints, rub out the residue with a damp sponge, carefully. You do not want to pull any grout out of the grout lines between tiles. For finest results, rinse the sponge frequently. Allow the grout to cure to a light haze, and enthusiast the tiles with a soft moist fabric. Follow the manufacturer's instructions on how to treat the grout. This might take numerous days with you using a spray bottle to keep the grout damp. After the grout has actually cured, use a sealant to the grout lines. If you're setting up the tile in a bathroom, caulk along the tub line to prevent wetness from seeping below the tiles.
Tile Installation Costs
When budgeting for tile installation, there are usually extra cost factors and factors to consider. These can consist of other materials, subfloor repair and installation, and geographic location.
Backer board will need to be installed if you have a wood subfloor. Considering that wood will warp if exposed to extreme wetness, it's not the ideal base for tile setup. Backer board supplies a level and solid cement surface to lay the tile, and it's typically used in restrooms. Backer board can cost between $5 and $8 per square foot and is generally included in the overall cost of labor.
If the subfloor is too harmed to fix, a professional might recommend setting up a brand-new one. This can be provided for roughly $10 to $20 per square foot.
When thinking about tile installation cost, it assists to understand the extra price elements that go into the job. According to HomeAdvisor, the average tile installation expense for porcelain or ceramic tile flooring is in between $886 and $2,855, with the national average at $1,833. Anticipate to pay around $15 to $20 per square foot for installation and materials. The typical expense for a backsplash is $1,500 and $3,500 for a countertop. For tile installation jobs for cooking area or bathroom remodels, the expenses can range from $13.50 to $83 per square foot. Labor expenses can range from $4 to $32 per square foot, and some professionals charge by the hour. If that holds true, anticipate to pay between $30 to $120 per hour depending upon the size and intricacy of the tiling project. Square footage and the type of tile being utilized are the two aspects that affect total tile setup cost. To find the very best tile for you and your budget, search online for "tile floor covering near me."
Labor can cost from $4 to $32 per square foot. Labor to set up a tile floor costs in between $4 and $14 per square foot and $25 to $32 per square foot for backsplashes and counter tops. The square video footage will typically figure out labor prices, but some experts may charge by the hour. If that holds true, prepare to pay in between $30 to $120 per hour, depending upon the project.
The more preparation work required prior to tile can be set up, the more pricey the job will be. Setting up tile on a smooth and even surface will take less time and require minimal prep compared to tiling over old and uneven floor covering. Flooring that needs to be eliminated and replaced or walls and counter tops that require repair will raise the overall cost of the project.
Tile installation costs will be various depending on where the tile is positioned. Cooking area backsplash or countertop tile installation generally costs more than flooring tile. If you're installing tile in a high-moisture location or an area with direct water contact, the tile requires to be nonporous. Usually, the more vitreous the tile, the more expensive it is.
Expect to pay in between $25 and $32 per square foot for a kitchen area backsplash or countertop. The rate per square foot is greater for these tasks due to the complex work to install smaller tiles.
The expense to tile an average 75-square-foot bathroom floor is $563 to $1,125, depending on the tile material.
It can run in between $7 and $25 per square foot to tile bathroom walls. The average-size bathroom is 5 by 8 feet. The cost to tile two walls would be between $780 and $2,600. Cement backer board would raise the cost by $6 per square foot.
It will cost around $2,000 to tile 90 square feet of a shower wall. This cost typically includes prep work, backer board installation, and tile and grout installation.
Whatever your case may be, contact us today. We are Pittsburgh's top flooring, carpeting, and tile installation company.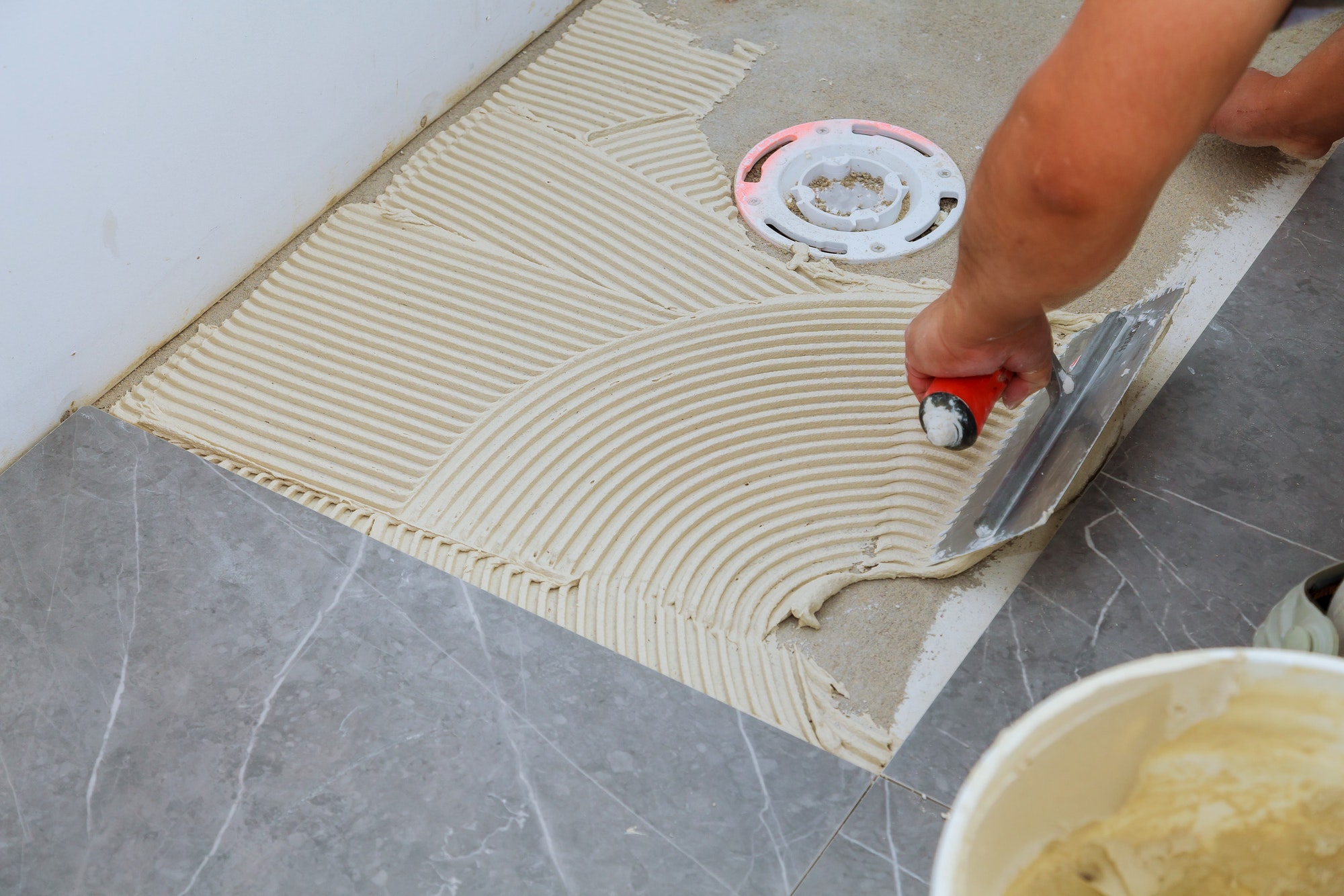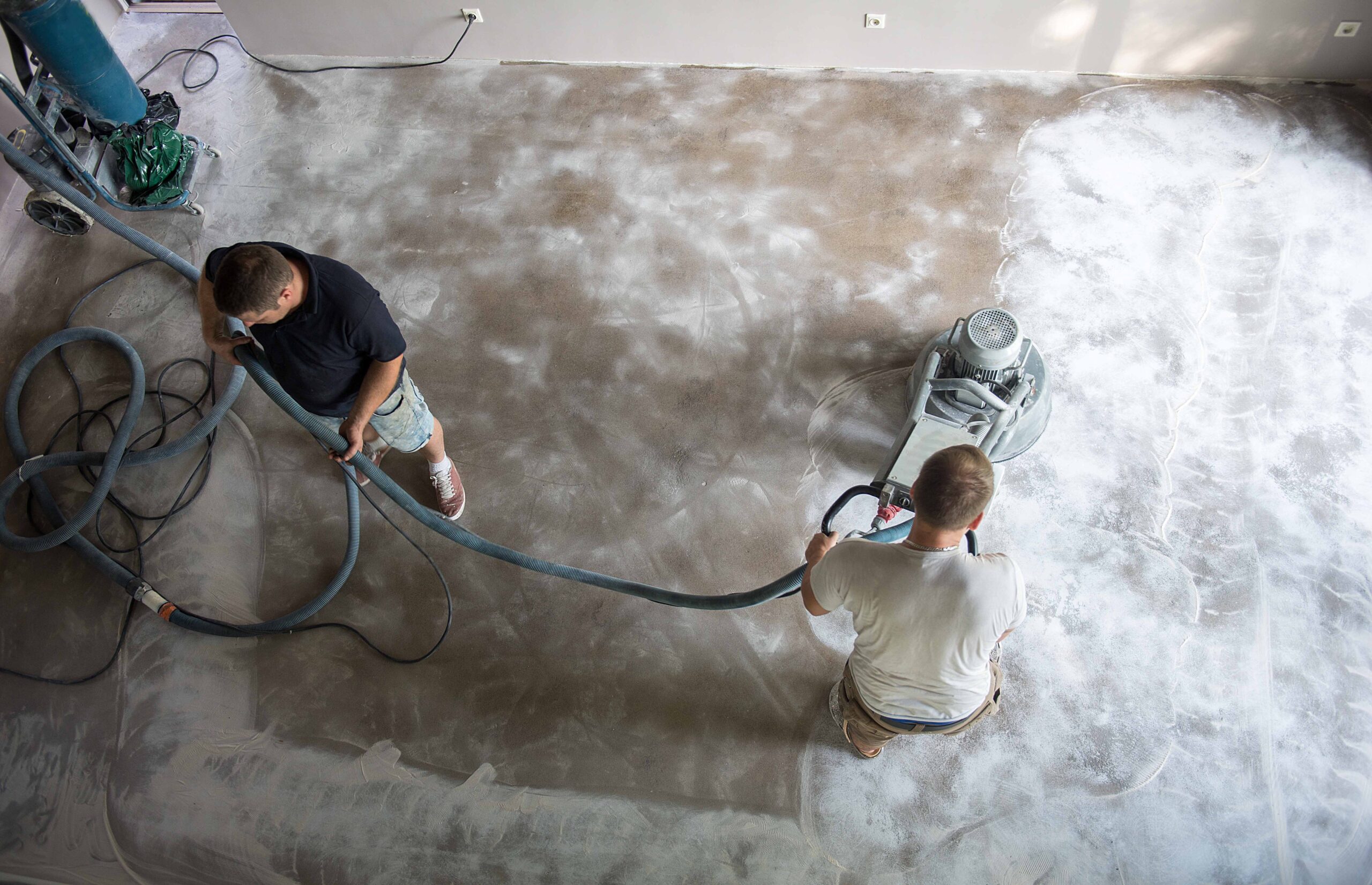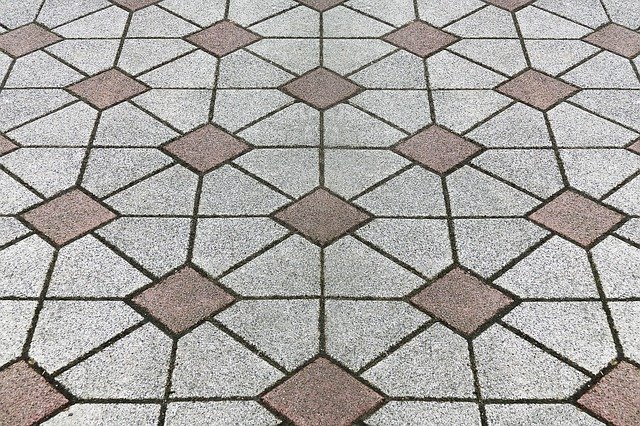 Installing carpet is a significant investment in a home, and [...]
Carpet installation is a significant investment in your home or [...]