Flooring Sales and Installation
Let Pittsburgh Flooring Installers provide you with a beautiful new area, that's resistant to most applications, versatile, and installed right. We will work with you to select the best 'wood' for your application, fit your budget, and you will be happy with! We do the full process – from helping you select the padding to the materials, remove the existing floor, prep the base, move the furniture, perform the install, and clean it all up for you to enjoy!
Hardwood Floor
Let our team of experts provide you with a beautiful new room, with the best type of wood for your application. We work with many different types of materials, and will help you select the best for your application.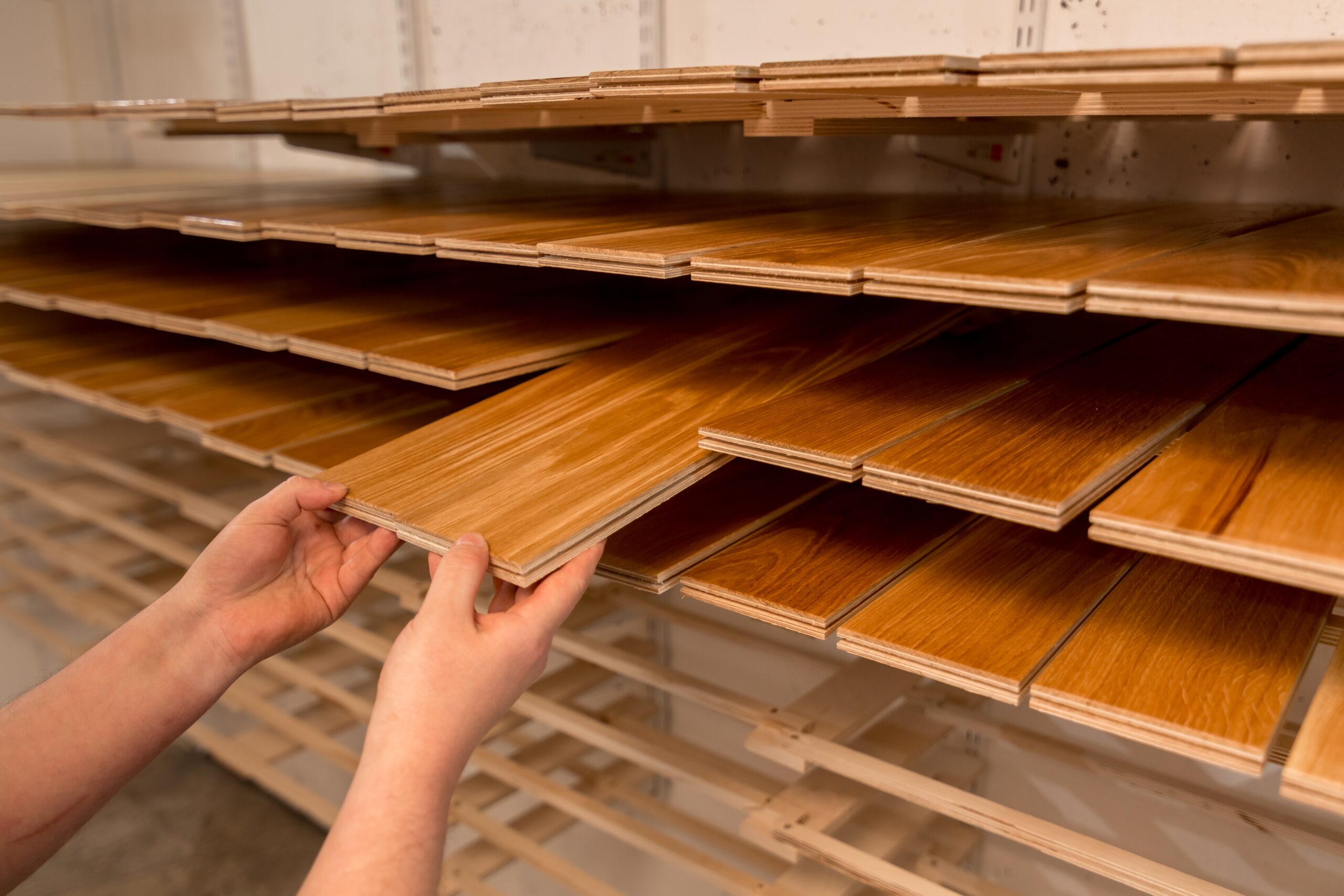 Vinyl Floor
Wood, Vinyl, Laminate, Bamboo – the options are endless. It's hard to pick the best material for your application without going crazy. Let our team of experts help you choose, based on what's right for your application.
Laminate Floor
Laminate floors are often a cheaper option that can look as good as other, more expensive, floors. Depending on the area, laminate floors could give your room that new look, without breaking your budget. Call us today for a free quote.
Why Choose Us?
Shopping for flooring can be overwhelming. Where do you even start? What's the difference between hardwood and laminate? How about padding? Do I need that? Who can provide me an honest quote and won't try to 'sell me on a certain product because that's where they make the most money'? Can't I just do this myself?
First, it's not overwhelming when you have someone helping you. Our team will evaluate the area you are interested in and provide a free quote. Since we work with any type of carpet, flooring, or tile, it's easy for us to help recommend a solution and not talk you into something expensive you don't need. Reliable and easy to work with, we pride ourselves in being Pittsburgh's total floor solution specialists. Our pricing and quality cannot be beat.
Second, don't do it yourself. Pros have the right tools (that you'd have to buy or rent), and we know how to use them. Don't risk installing it yourself and calling us after the fact to 'fix' it. We can do it right the first time. A professional installation company will get you out of 'analysis paralysis' mode, and narrow your choices down to only a few based on our experience and your budget. Since we are a full flooring solution company, we can provide your home (or business) with the works. Inside or outside, hardwood or decks – we do it all.
When installing flooring in your home, keep in mind that some materials are better suited for certain rooms while others are not. For example, basement floors need to be moisture resistant, so carpet isn't usually an option if your basement is below grade. Kitchen floors need to be durable as they are one of the most used rooms of your home and are most suspectable to spills and scratches. Bathrooms must withstand moisture and be comfortable on bare feet.
Whatever room you are looking at, we can work with you to provide the right material you're your application.
If you have existing wood flooring, perhaps refinishing is right for you. We have done many 're-do' jobs, where the current floor is damaged by wear and tear, water, or is warped. We can provide a free estimate on what's best for your budget and won't try to sell you on something you don't need.
As far as the different kinds of flooring, here are some of what we work with.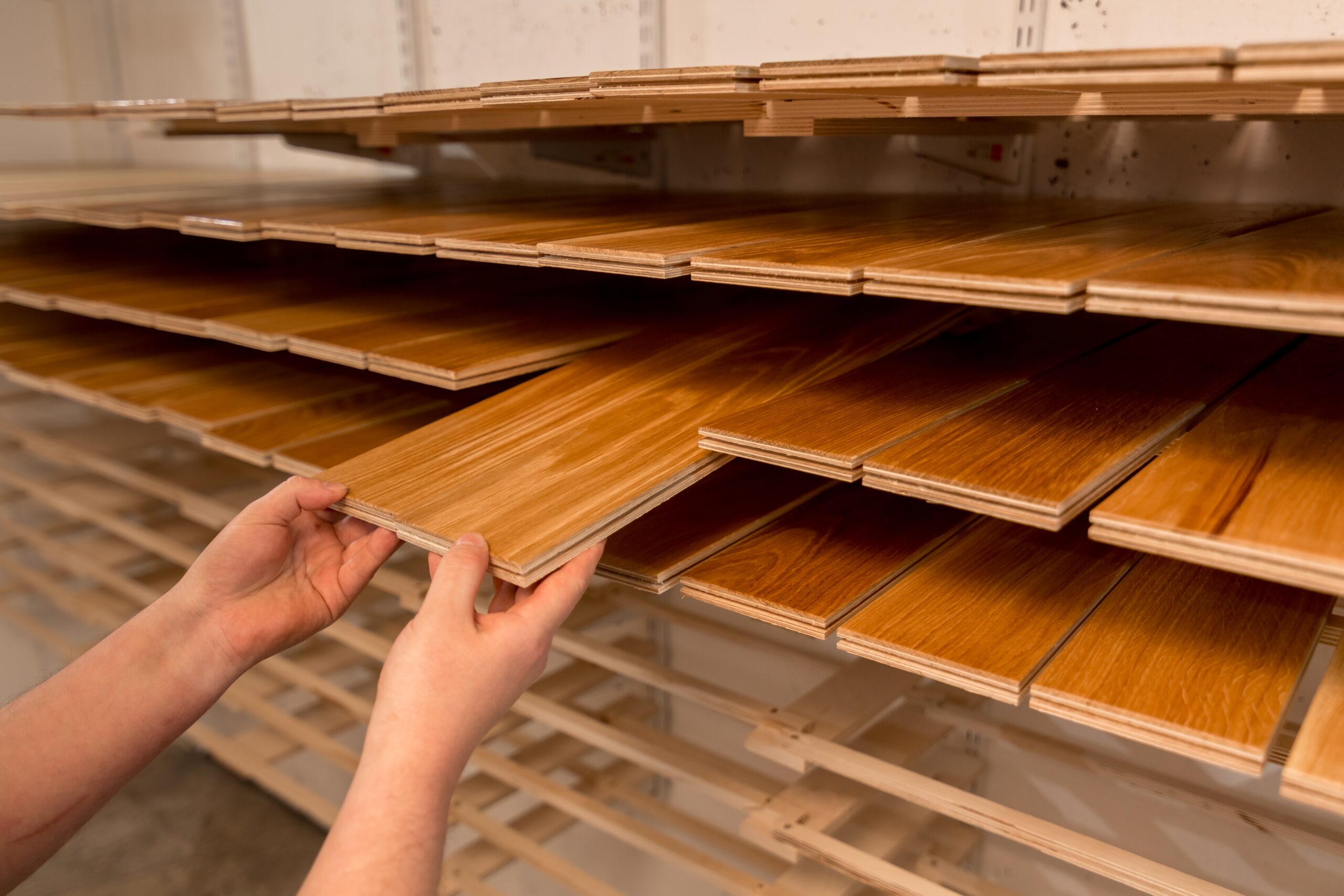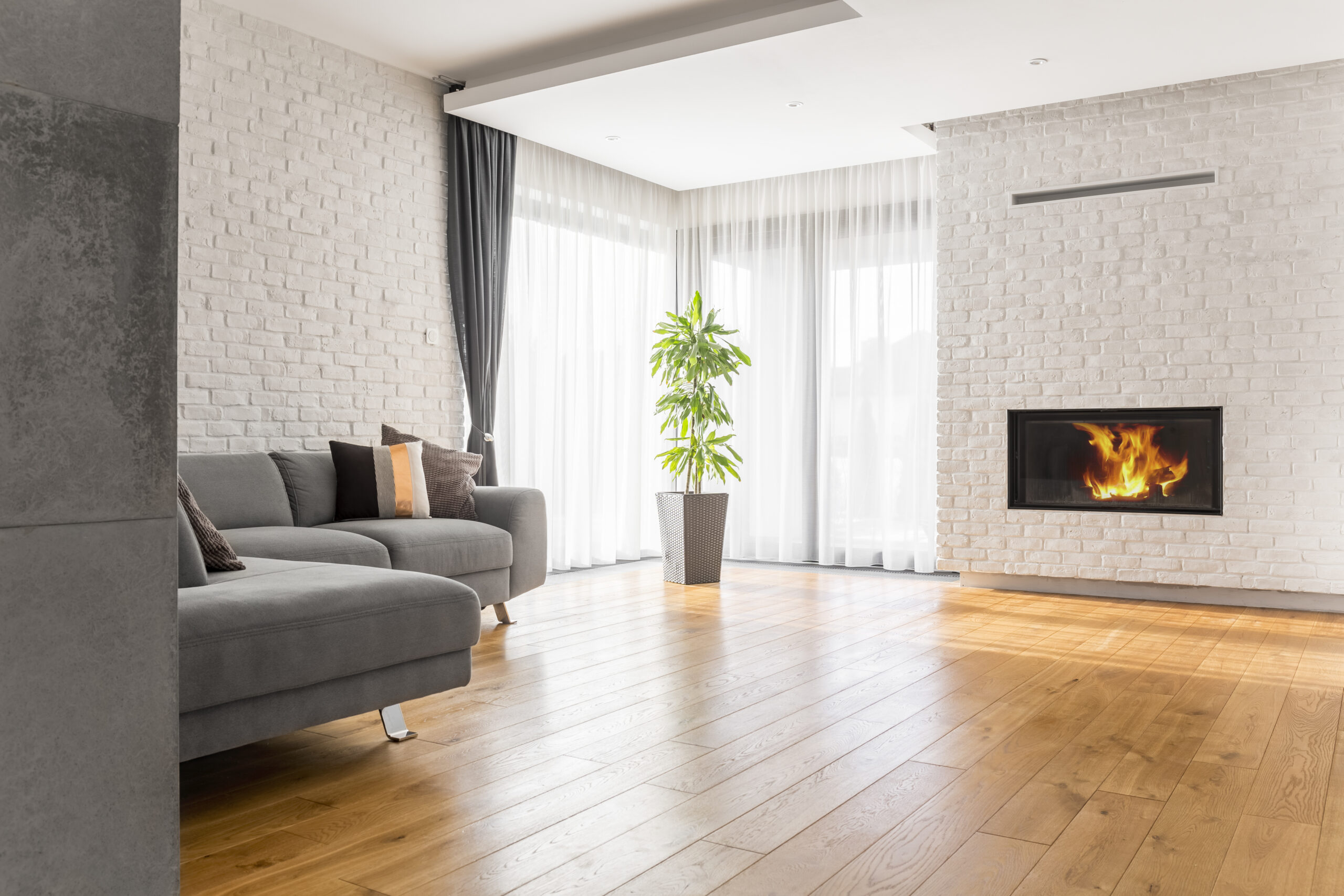 Laminate Floors:
Laminate flooring is much cheaper than hardwood or engineered flooring, but shares the same look at the more expensive options. It offers the same great look as hardwood at a fraction of the price. While vinyl and laminate flooring have a stigma of being cheaper materials, advancements in flooring manufacturing processes have made these flooring types affordable and of much higher quality than ever before. Most can't even tell if they are looking at hardwood or vinyl or laminate floors.
Solid Wood Floors:
Solid wood flooring is 100% wood, and has a very natural look and feel. It can add value to your home, resists wear and tear, and can be sanded multiple times. It is susceptible to moisture and water damage, and can warp in humidity, or expand during a flood. If that happens, it's very difficult to return to it's original shape. The best hardwood floors for dogs are typically maple, Brazilian Walnut, or Bamboo.
Laminate Wood Floors:
Laminate wood flooring is artificial wood. It's made of fiberboard with an image print layer, sealed with clear protective film. It's UV-resistant and less expensive than solid hardwood but has a lower-quality feel. It also cannot be sanded down to refinish and has a lifespan of around 25 years. It's popular for dining rooms and kitchens. It's a cheaper option to more expensive flooring. Laminate floors tend to scratch more but are easy to clean and resistant to moisture.
Vinyl Floors:
Vinyl floors are made from PVC plastic, and are moisture resistant. They are best for bathrooms and kitchens. Durable and inexpensive, they can look like tile, wood, or stone. They are is made completely out of PVC plastic and is an excellent option for moisture-prone areas like bathrooms and kitchens. It is durable, comfortable and inexpensive. Vinyl plank flooring and vinyl floor tiles can also imitate stone, tile and wood. However, it is fairly easy to spot vinyl flooring as synthetic. Install luxury vinyl plank and sheet vinyl flooring in areas where moisture is a concern. The disadvantages of vinyl flooring are worth considering for homeowners. Vinyl flooring is difficult to repair if it tears or scratches because you cannot refinish it. And while it imitates more expensive products, it is still usually easy to spot vinyl flooring. This means it might not add to the value of a house, as most buyers would prefer to remove vinyl flooring and replace it with something of a higher quality. Low-quality vinyl flooring is also susceptible to fading and discoloration from sunlight.
Engineered wood floors:
Engineered Floors often has a plywood-core substrate and a genuine hardwood veneer as its uppermost layer. Engineered wood floors are more impervious to humidity than regular hardwood, meaning that it's less likely to expand, warp and buckle, according to Consumer Reports. However, it can dent easily. The best engineered hardwood has a thicker veneer, as well as a quality that allows it to be sanded down and refinished to increase its lifespan. It can be as durable as solid hardwood, and it's often an affordable choice for many homeowners.
For more tips on choosing the best flooring for dogs, talk to one of the best flooring installation professionals near you.
Floor Cleaning Tips:
Maintenance of your new floors is key to keep them looking shiny and new. Normal cleaning of hardwood type floors takes a mop and cleaner. High traffic areas should get cleaned weekly. Low traffic areas should get cleaned monthly.
Here are the simple steps to keeping up with your flooring:
1. Vacuuming to remove dust, dirt and other debris.
2. Mop your floors. Microfiber mop with a spray feature (like a Swiffer) works very well for flooring. Don't let liquid stand on the floor.
3. Dry your floors. You can use the same microfiber mop, just with a dry cloth. You really just want to make sure all liquid is gone.
4. Mops are OK too, just make sure they are not 'wet'. They can be damp or moist, but you want to refrain from getting your floors too wet.
5. When choosing a cleaning chemical, make sure it's safe for the type of floor you selected.
Upgrade to Flooring
Change your carpet out for a more durable, cleaner look.
Restoration
From scratches to water damage, we may be able to make the old look like new!
Any Floor Material
We will work with you to help you choose the best floor for your application and budget.
Quality on a Budget
Don't let someone talk you into high priced flooring. Higher cost does not mean higher quality. Getting the right floor for the application is the most important part. We work with you to find the perfect floor!
Safety
Our top priority is to leave your home in top-notch condition. You won't find any nails left behind, or have to deep clean the area we worked on. Safety and cleanliness is our top priority.
Quality job
Our work is top of the line. We want you as a 'forever customer', and know the job we do will impacts our future dealings with you. We know after our fist job, you'll save us in your address book for later!
Installing carpet is a significant investment in a home, and [...]
Carpet installation is a significant investment in your home or [...]